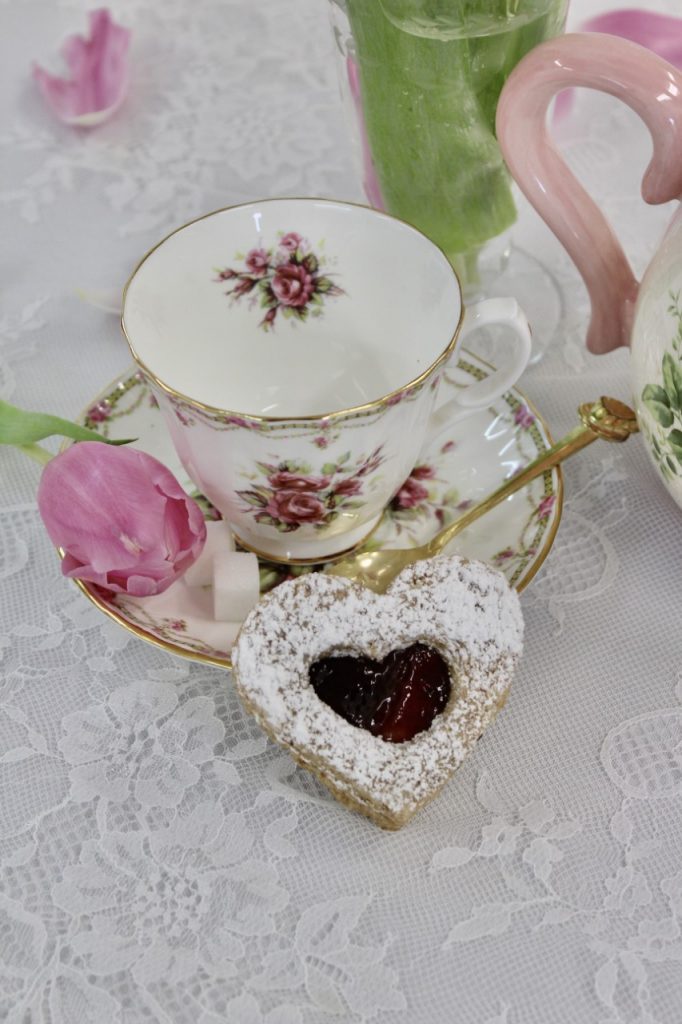 This February I wanna go back in time when I used to make Linzer Cookies for all the people in my life for the sweet holiday called Valentine's Day. For me, it was such a fun cookie! Yes there is no chocolate involved, but its so full of yummy flavors and so pretty you almost forgot there is no chocolate! They are pretty enough for Tea time. boxing up for teacher gifts or just for anytime cookie treat!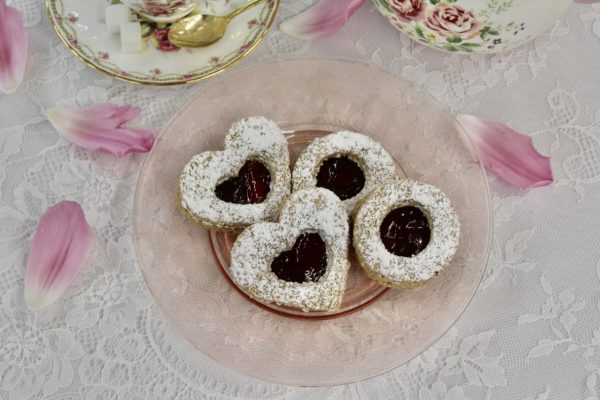 | | |
| --- | --- |
| | |
Cream butter and sugar until fluffy

Combine flour, ground nuts, baking powder, salt and cinnamon in a separate bowl and whisk or sift it to combine all together.

Add dry ingredients to creamed sugar mix and mix until its just combined, and wrap in saran wrap and chill for an hour to firm up a little.

Preheat oven to 350 and roll out dough to 1/4 thick. Using any shape cookie cutter you'd like, cut the bottoms and then cut the tops.I used a smaller heart cutter,you can use a round cutter or anything you can find in you kitchen! I like the tops to have a little window so you can see the pretty jam, (but you don't have to do this. )Bake them 8-11 min, don't over bake!

When cool, use 1/2 tsp of jam on the bottom cookie and the top cookie dust with confectionery sugar if you'd like. Again,not necessary, but it looks nice!

Store them in an air tight container for 4-5 days. I would fill them the day you serve them with the jam... so the jam doesn't make the bottoms soggy. ENJOY!!