My favorite brownies have been something that goes back to my childhood. I used to make these brownies every time we had company at the house after church on Sunday nights, and to all the potluck events. I even made them in a 6th grade baking contest and won first place! Please note, that is the only competition I ever won first place, so of course that is why I call them my FAVORITE brownies!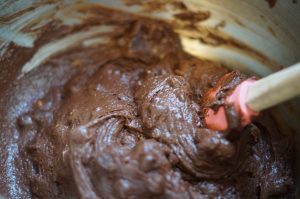 They are cake type version of brownies, moist and fluffy, but not fudgy. You can whip these up in 10 minutes and throw them in oven for last minute dessert. The icing is optional, they are still great with no frosting!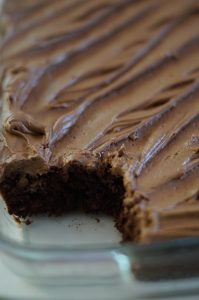 My Favorite Brownies
Printable version: My Favorite Brownies
12 Tablespoons cocoa powder, sifted
2 cups sugar
2/3 cup shortening
4 eggs
1 ½ cup flour
½ tsp salt
1 tsp baking powder
1 cup toasted pecans, chopped
1 cup chocolate chips
Frosting:
1 stick butter
¼ cup shortening
4 cups confectionary sugar
½ cup cocoa powder
4 Tablespoons hot water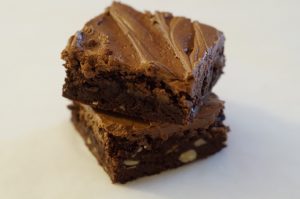 Cream shortening and sugar until light and fluffy
Add eggs one at a time until incorporated
Mix in dry ingredients
Add nuts and chocolate chips
Grease 13×9 pan and spread batter in evenly
Bake 350 30-35 minutes
While brownies are baking make frosting by combining all ingredients in a bowl and beat with a hand mixer until light and fluffy
Cool brownies and then ice with frosting and enjoy!